About Us
Morin Elliott Associés Ltée began operations in 1988 with a precise business plan in mind and a will to maintain an easy-going, professional environment for its customers.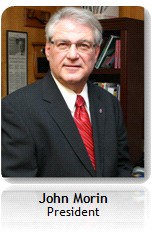 Dealing only with licensed insurers who understand the marketplace, we offer brokers a home for their "hard to place" risks.
Analysing "non standard" business requires special attention. Our goal is to earn your trust by offering consistent and fair underwriting and by taking the time to explain conditions and procedures.
We are particularly pleased at the speed we can deliver quotations, policies, renewals and endorsements to our brokers. Your clients not only expect good service, they deserve it!
If you have not yet used our services, we do hope you will let yourself be tempted…
If you are among our many favoured customers, thank you so much for the confidence you have shown us throughout the years.
John Morin
President